Jeffrey Epstein Arrested by FBI and Charged in SDNY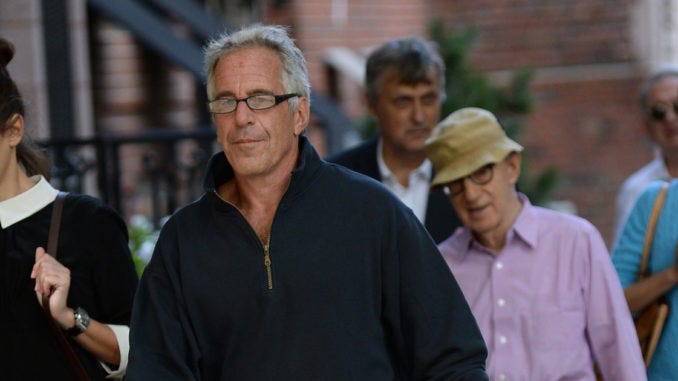 It was reported by CBS Miami that Epstein was arrested Saturday afternoon at Teterboro Airport in New Jersey after his private jet landed there from Paris where he was taken into custody by the FBI-NYPD Crimes Against Children Task Force. It was also reported that Jeffrey Epstein was arrested under a sealed federal indictment and charged with one count of sex trafficking and one count of conspiracy to commit sex trafficking.
"But given his extensive pattern of past criminal conduct and the apparent addictive nature of his aberrant behavior, an arrest comes as no surprise." - Jack Scarola, lawyer for two of Epstein's previous victims 
These brand new charges were brought by the Southern District of New York's Public Corruption Unit on Monday in Manhattan federal court and include one count of sex trafficking of minors and one count of conspiracy to engage in sex trafficking of minors, according to sources from the Daily Beast. Sources allege that Epstein was engaged in a scheme that sexually exploited dozens of underage girls by paying them cash for "massages" and then sexually abusing them at his Upper East Side residence or his Palm Beach estate. According to two officials who gave details of the arrest, Epstein used employees and associates to specifically recruit underage girls for the purpose of abuse who were as young as 14 years old, and some victims were even turned into recruiters themselves.
"It's been a long time coming—it's been too long coming. It is an important step towards getting justice for the many victims of Mr. Epstein's sex trafficking enterprise. We hope that prosecutors will not stop with Mr. Epstein because there were many other people who participated with him and made the sex trafficking possible." - David Boies, attorney for Virginia Roberts Giuffre and Sarah Ransome, who have also accused Epstein of underage sexual assault and are suing Alan Dershowitz
There are several legal ramifications as a result of this new information. The arrest of Epstein on Saturday means that he will spend the weekend in jail before his hearing on Monday, which will be his first opportunity to post bond. Additionally, these new charges carry a maximum sentence of 45 years in prison if convicted. The new charges are federal in jurisdiction, which means Epstein would be eligible for a Presidential Pardon if his longtime friend Donald Trump decides to grant leniency to a pedophile.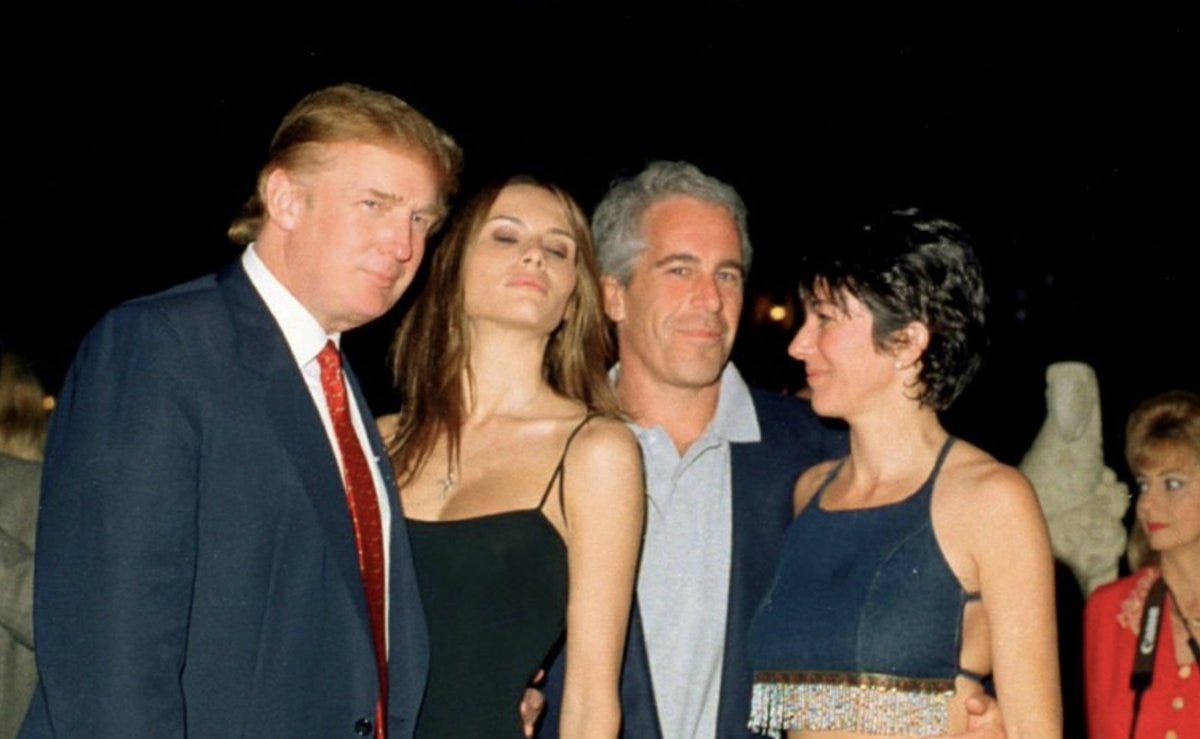 Vicki Ward first pointed out attempts by Epstein to create an illusory lifestyle that attempted to hide his sexual proclivities a long time ago in a 2003 Vanity Fair article. Ward later confirmed in April that allegations of sexual abuse by Maria Farmer were pulled from her article after Epstein pressured the publisher to remove it.
Epstein continued to use his money and influence to escape several allegations and charges against him and in 2007, he was able to negotiate an incredibly lenient plea deal from former prosecutor and current Trump Cabinet member Alexander Acosta. Epstein pleaded guilty to lesser state charges of soliciting prostitution, served 13 months in a county lockup, registered as a sex offender and was allowed out of the Palm Beach County Stockade six days a week to work out of his office. This is commonly referred to as a "sweetheart deal" and Epstein was able to secure incredibly lenient terms and avoid federal charges that might have sent him to prison for life.
"If today's report is true, it only proves that Epstein should have been charged by federal prosecutors 12 years ago in Florida. With his money, Epstein was able to buy more than a decade of delay in facing justice—but fortunately he wasn't able to postpone justice forever."- Paul Cassell, attorney for multiple victims of Epstein in their lawsuit against the federal government.
In February, after reviewing the alleged sweetheart deal that helped Epstein avoid a life sentence, a judge in Florida ruled that the prosecutors, led by Alexander Acosta, violated federal law when they failed to disclose Epstein's non-prosecution agreement to his victims. The agreement had also been negotiated in secret and victims were intentionally misled and told that prosecutors were still pursuing a possible federal criminal case when they were not.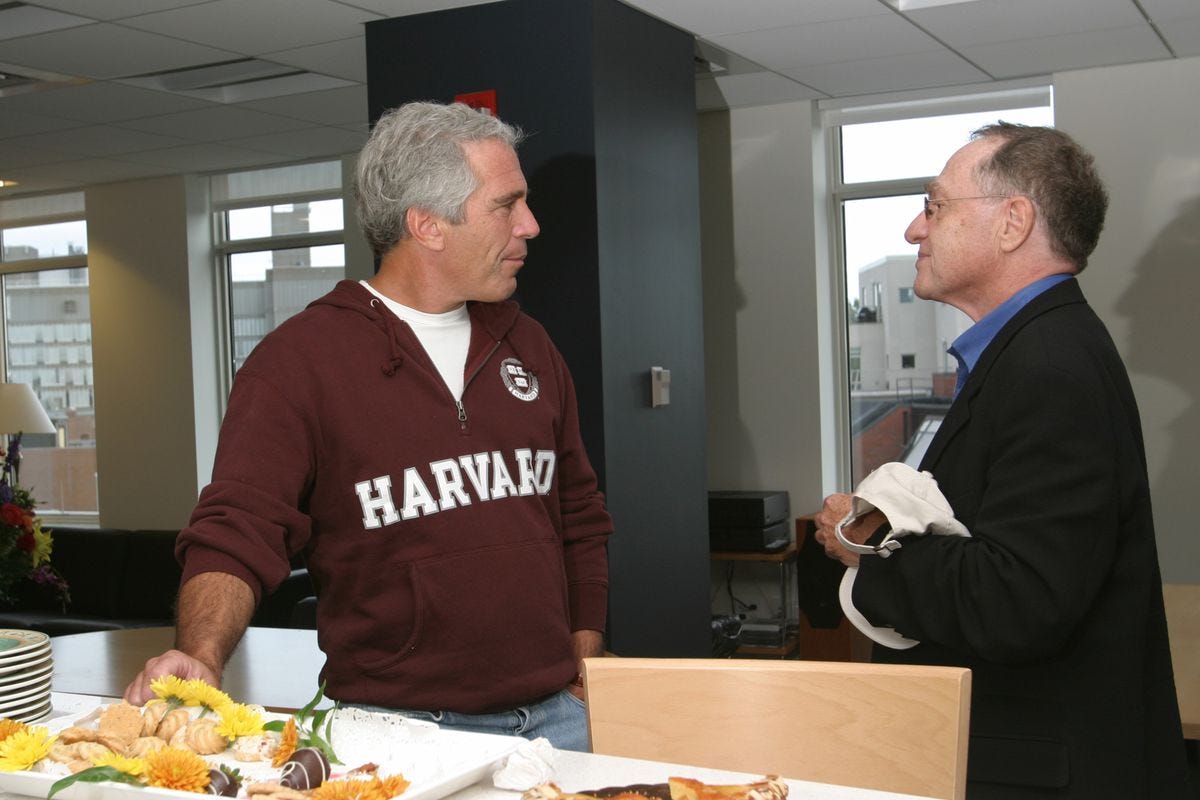 A groundbreaking three-part investigative series by Julie Brown of the Miami Herald in November detailed the power plays by Epstein, his attorneys and the federal government against the young female victims. This reporting is the reason that there is finally movement on Epstein's years of sexual abuse from authorities. The series detailed the gross missteps by prosecutors that were likely intentional and had four of Epstein's victims go on the record, for the first time, to talk about their experiences, making the excruciating details public. Brown was also able to locate twice as many victims as law enforcement investigators did and paint such a detailed story of the horrendous and systematic abuse that people were forced to start listening. If you have not read Brown's series yet, you absolutely must and you can read it by clicking here.
"Jeffrey preyed on girls who were in a bad way, girls who were basically homeless. He went after girls who he thought no one would listen to and he was right." - Courtney Wild, now 31, speaking to the Miami Herald
What we know at this point, is that Jeffrey Epstein will be arraigned on Monday and the FBI is planning to make a statement that includes a number for any other victims to contact the SDNY. Epstein has many famous and political friends on both sides of the aisles so this could get dirty, but it's a case that's a long time coming and whoever has been involved with this ongoing sexual conspiracy needs to be brought to justice. There is little doubt that there is much, much more to the entire story, so stay tuned for updates.
If you like this piece and you want to help promote independent journalism from a female perspective, please support my work by clicking the button below to sign up for a free subscription.
---
Amee Vanderpool writes the "Shero and a Scholar" Newsletter and is an attorney, contributor to Playboy Magazine, analyst for BBC radio and Director of The Inanna Project. She can be reached at avanderpool@gmail.com or follow her on Twitter @girlsreallyrule.