Senate Confirms Russia Targeted All 50 States
In a report released Thursday, the Senate Intelligence Committee concluded that Russia targeted election systems in all 50 states in 2016. The attempts to access election infrastructures all over the Unites States were far more sweeping than previously understood and the overall plan went largely undetected by the states and federal officials at the time. The report is the culmination of more than 200 witness interviews and the collection and review of nearly 400,000 documents. It is also the first volume of a series to be released over the next month.
This is just Volume I of SSCI's report, focusing specifically on Russian cyber activity targeting election infrastructure. The committee plans to release four other volumes on other topics in the coming months.
The 60 page document was released only one day after former special counsel Robert Mueller testified before two committees in the House on his investigation into Russian interference in the election. It is also only one of five volumes set to be released, and the coming volumes will focus more on Russia's use of social media to influence U.S. voters. This first report focuses on Russia's extensive efforts to infiltrate election systems in every state, but key findings in the report are heavily redacted, including critical recommendations for combating future attacks in 2020.
It has previously been reported that Russian hackers had hit systems in at least 39 states. We've known for a while that detectives in Illinois found proof that intruders tried to delete or otherwise alter voter data. In at least one state, hackers accessed a campaign-finance database. When hackers infiltrated voter data in Arizona, the Trump Administration actively tried to mislead the public that it was not Russia, but rather "suspected criminal actors."
"They're coming after America. They will be back." — " former F.B.I. Director James Comey to the Senate Intelligence Committee investigating Russian interference in the election over a year ago
The report brings up to some new, previously un-reported election issues, but the scope of the deletions demanded by intelligence agencies made the findings hard to discern. The report noted for example that the State Department was aware of requests from Russian officials to send election observers to polling places for the 2016 election. This is a process the United States often engages in and requests to send observers to elections in foreign nations all the time, including Russia.
The report doesn't specifically say it, but it does allude to the overall failure within American Intelligence to detect the true threat level posed by Russia in the 2016 election. It essentially describes an overflow of failure within the intelligence community, in which the scope of the Russian effort was completely underestimated. The warnings to the states appear muted and the reaction by state officials is either an under-reaction or a blatant refusal for federal assistance.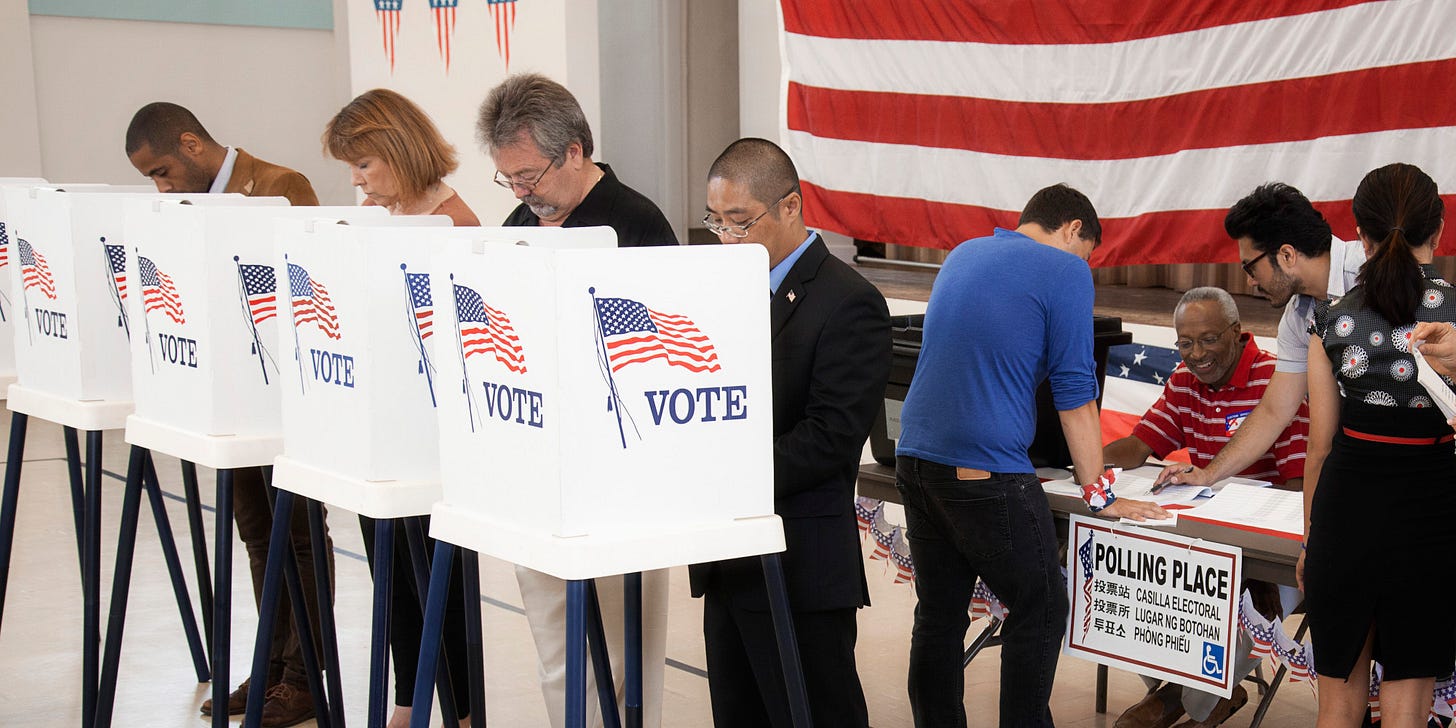 This report is the culmination of over two years of investigating and the committee concedes that "Russian intentions regarding U.S. election infrastructure remain unclear." The report also denotes that Moscow's intelligence agencies, specifically Russia's main military intelligence unit (G.R.U.), may have "intended to exploit vulnerabilities in the election infrastructure during the 2016 elections and, for unknown reasons, decided not to execute those options." The report also implies that Russian agencies might have been cataloging options "for use at a later date" which is a possibility that intelligence officials across the board have said was a serious concern that has yet to be resolved.
Although the findings of the Senate Intelligence Committee are widely considered to be bi-partisan, majority leader Mitch McConnell (R-KY), moved again to block consideration of election security legislation put forward by Democrats yesterday as well — the same day this report was released.
"The committee report describes a range of cybersecurity measures needed to protect voter registration databases, yet there are currently no mandatory rules that require states to implement even minimum cybersecurity measures. There are not even any voluntary federal standards." — Senator Ron Wyden (D-OR) in his appended dissent to the report
Despite the overwhelming and ongoing threat posed by Russia, McConnell continues to argue that Congress has already done enough by passing $380 million in state grants for election system updates, even though no effort has been put into creating a uniform system, employed by all states that is impenetrable. Some officials even suggest that the pushback in Congress and the lack of attention to this critical issue is because Trump equates any public discussion of malign Russian election activity with questions about the legitimacy of his win in 2016 and the GOP continue to fall in line.
Concerns about out-dated voting machines remain in the forefront and this is discussed in a summary of the report that denotes, "As states look to replace machines that are now out of date, they should purchase more secure voting machines. At a minimum, any machine purchased going forward should have a voter-verified paper trail." Another major problem is that the states have reported that they do not have the money to conduct a replacement program of voter machines by November 2020. Some states, like New Jersey, do not have the money to fix voting machines at all and they have no paper backup in the event of balloting failure, which means a reliable audit is impossible. The committee describes "an unprecedented level of activity against state election infrastructure." Considering that "Russian cyber-actors were in a position to delete or change voter data" in Illinois, the argument for instituting a paper ballot system state-wide becomes stronger every day.
"What it mostly looked like to us was reconnaissance…I would have characterized it at the time as sort of conducting the reconnaissance to do the network mapping, to do the topology mapping so that you could actually understand the network, establish a presence so you could come back later and actually execute an operation." — Michael Daniele, a top cybersecurity official under Obama to the committee in 2017
The question we need to be asking the federal government is why it has taken so long for this information to be disseminated publicly, especially when others with access to the information have been allowed to wrongly disseminate contradictory information. Given that Mueller has just explained the extent to which Russia was successful in helping Donald Trump win the 2016 election and considering how he stands to benefit in 2020 from their continued assistance, the only conclusion that can be made about the GOP refusing to reinforce election security is that they are assisting Trump, who is helping a hostile foreign nation. None of this should dissuade you from participating, it should motivate you more. The only way to institute new laws ensuring our fair elections in the future is for Democrats to win big in 2020. We have vote in numbers too high for Russia to manipulate—the future of America depends on it.
If you like this piece and you want to help promote independent journalism from a female perspective, please support my work by clicking the button below to sign up for a free subscription.
---
Amee Vanderpool writes the "Shero" Newsletter and is an attorney, contributor to Playboy Magazine, analyst for BBC radio and Director of The Inanna Project. She can be reached at avanderpool@gmail.com or follow her on Twitter @girlsreallyrule.